Parenting Tips
WIC: The healthy food assistance program for women, infants and children you need to know about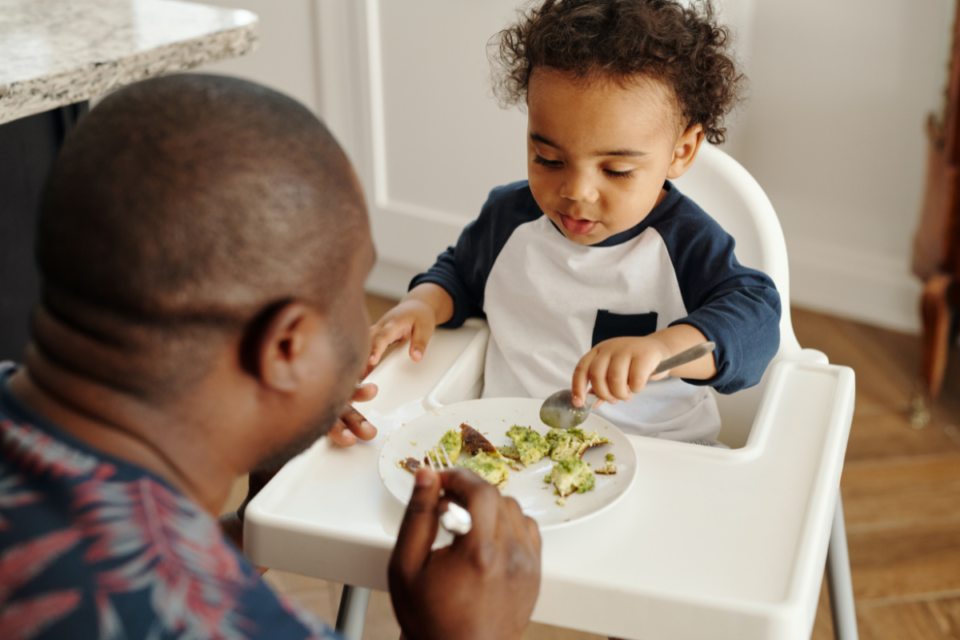 "We must destigmatize using benefits. Which means if we've ever benefited from using benefits (like I have) we need to talk about it," says Jennifer Anderson, a registered dietitian nutritionist, and the woman behind the popular Instagram account Kids Eat in Color.
Anderson is in the business of helping families plan nutritious, affordable meals and helping parents support and encourage healthy eating in their children.
She also grew up in a family that used WIC (Women, Infants, Children), a food assistance program in the United States that's designed to improve the health outcomes of pregnant women, infants and children under the age of five.
"I grew up watching my mother stretch every food dollar around the block three times, and use all the resources available to her," says Anderson. "That's why Kids Eat in Color will always consider food access."
But her personal experience with WIC didn't end in childhood.
"When I was training to become a dietitian, I worked in a WIC office for several months," says Anderson. "I saw first-hand how WIC put fruits, vegetables, whole grains, eggs, and so many more nutrient-dense foods into the homes of parents with babies and small children."
Anderson has a great WIC Q&A on her Instagram, which we asked to share below. Here's all the info she shared, and some advice for how to get started with WIC.
What is WIC?
"The WIC Program stands for Women, Infants and Children. It's a food assistance program in the United States that's designed to improve the health outcomes of pregnant women, infants and children under the age of five."
How does WIC work?
"Because it's a public health program, you get a certain set of foods that are designed to impact your health and the health of your infant or small child. And that's what sets it apart from other food assistance programs. It's specifically designed to help your body in specific ways. It's one of the most wildly successful health programs that there are."
Why you should use WIC
"I had a message from a mom recently that said, 'We don't want to take away from somebody else.' If you qualify for WIC, one of the best things that you can do is to USE WIC. Because if you don't use WIC the whole program loses funding, which makes it less accessible to everyone that can use it. WIC was a huge benefit to my family of origin and it is a great program. You don't have to feel guilty about using it. You don't have to feel bad. It is a resource that is there for you to use."
How to find out if you qualify for WIC
If you think you might qualify for WIC, click the link here. There are WIC offices everywhere. You can find one near you through the link, and call them directly.
ALL foster kids qualify for WIC
One Kids Eat in Color commenter noted: "All foster kids under the age of five qualify for WIC, even if the foster parents wouldn't normally qualify. It also helps them get into the system to continue to get the aid if/when they go back to their biological parents."
How to use your WIC
Here's a long list of the foods that are available through WIC, to help you make a meal plan that suits your budget. There's also a handy online store locator to find the grocery stores and pharmacies that accept WIC. You can also look for the WIC sign located in front of stores.
For meal ideas using WIC foods, this website offers some suggestions based on meal categories and WIC foods. For more information about WIC for NYC families, including a phone number to use if you think you are eligible, click here.