Learning at Home
Preschooler Success Starts At Home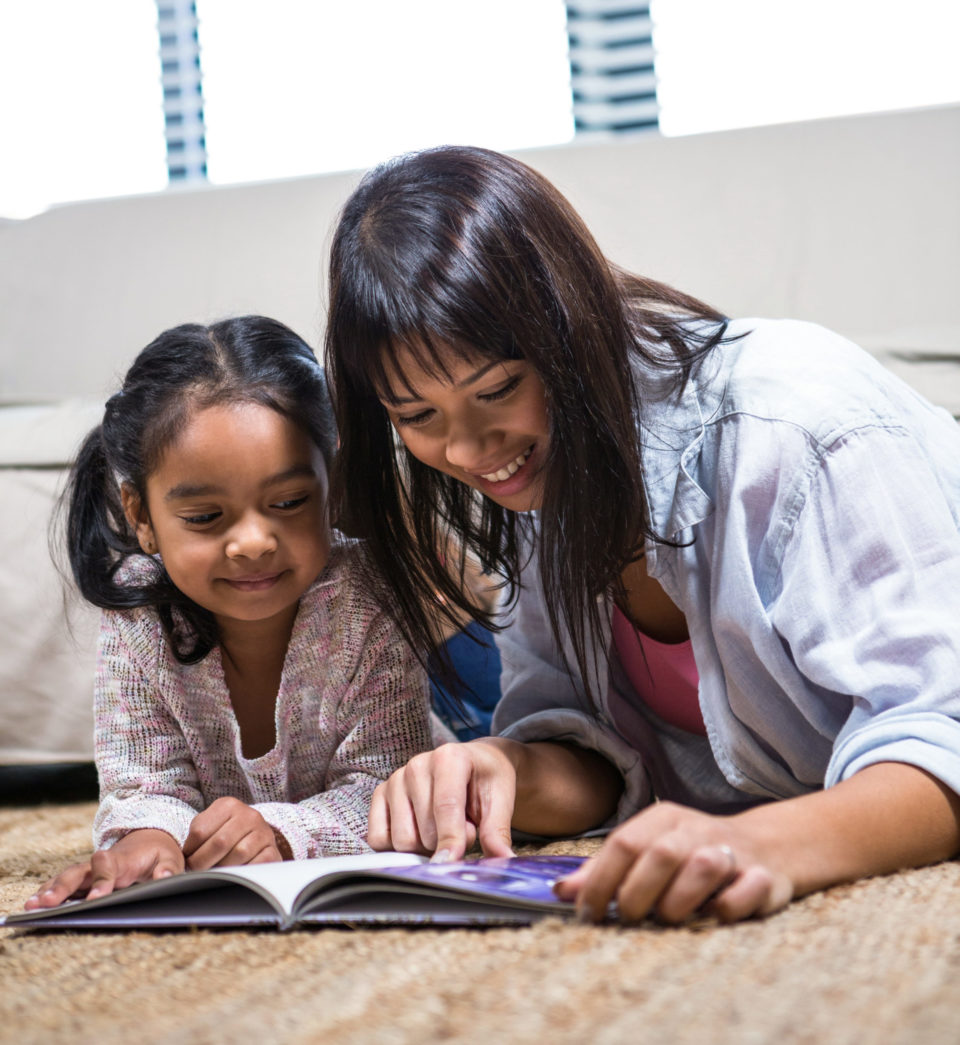 Parents, you are your child's first, and most influential teacher! City's First Readers has a number of resources to help you build strong literacy skills with your children. It's much easier than you think, and we give you ideas to make learning fun for the entire family.
Book List
Your preschooler is ready to experience books with developed characters and story lines. Now that your child remain engaged in reading for longer periods of time, you can try books that help teach important life lessons like sharing, helping others, and building self-esteem. Try these engaging books through your local public library:
Animal Tracks by Arthur Dorros
A Pocket for Corduroy by Don Freeman
The Snowy Day by Ezra Jack Keats
Leo the Late Bloomer by Robert Kraus
Brown Can Moo! Can You! by Dr. Seuss
Alexander and the Terrible, Horrible, No Good, Very Bad Day by Judith Viorst
A Chair for My Mother by Vera B. Williams
Bilingual Preschool Books:
Mouse Paint/Pintura de ratón by Ellen Stoll Walsh
Un gato y un perro/A Cat and a Dog by Claire Masurel
Book Fiesta! Celebrate Children's Day/Book Day; Celebremos El día de los niños/El día de los libros by Pat Mora
Fun Activities to Try at Home
Playing, singing, and speaking play an important role in literacy development.
Sing songs with your preschooler. The songs you sang as a child are great (Twinkle Twinkle Little Star, The Itsy Bitsy Spider, ABCs, The Wheels on the Bus, etc.).
Play with your preschooler. Use stuffed animals and help them take care of it. Talk about the things animals need and use words that describe what you are doing to care for the pretend pet or your family pet.
Draw pictures together. Make up stories to go with your child's illustrations and write them down.
Now that your child is a little older, he or she can help with simple tasks at home (putting dirty clothes in the laundry basket and carrying a dish to the kitchen sink after it's used). Be sure to talk to your child about the process as he or she performs the task.