Book Recommendations
5 sweet books to help your kids prepare for kindergarten
Though we might worry about preparing our kids for the big transition to kindergarten, they don't need to enter school knowing how to add and subtract, write neatly, or read on their own. That will come later. What they do need to know to have the best experience as students are some self-help skills (like zipping backpacks and putting on shoes). They also need to know how to be inclusive and kind. How to regulate their emotions. How to listen to their bodies. And how to walk confidently into new situations. Those are the skills that will take them further on their new adventures at school and in life. And these are some books that will help build those skills in a fun and memorable way.
1) My First Day by Phung Nguyen Quang
A gorgeous story about a little boy whose journey to school is a little bit different than most. He sails alone on a river, encountering big waves, water buffalo and other obstacles along the way. With fantastical illustrations that will make you want to dive right in, and a story about walking (or sailing) confidently into new adventures, kids everywhere will feel a bit better about facing scary new situations and being brave.
2) Listening to my Body by Gabi Garcia
This book is not only adorable, it's also a valuable resource for helping your little ones regulate their emotions and tune in to their feelings. The story explores different feelings—like anxiety, anger and frustration—that come up in different situations (like the first day of school) and some healthy ways to handle them. It also encourages kids to ask for help when they need it, which is such an important skill in new environments, like a kindergarten class.
3) All Are Welcome by Alexandra Penfold
A sweetly rhyming story about how school is a safe space, where kids can learn, be cared for, have their needs met, and where everyone is welcome. Kids play, make music, create art, share stories and eat lunch together. Through the children in the story, we learn that a community is made strong through diversity. For example, the kids in the book all wear different clothes, come from different countries, and eat different foods for lunch—and they all learn from each other.
4) Ming Goes to School by Deirdre Sullivan
This simple story, set to a backdrop of lovely watercolour art, is all about greeting a school day, making new friends and enjoying the simple pleasures of creative play, art and learning together. This one is sure to put your kids minds at ease as they imagine a peaceful day of learning.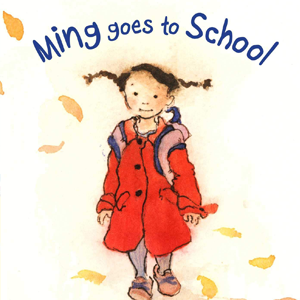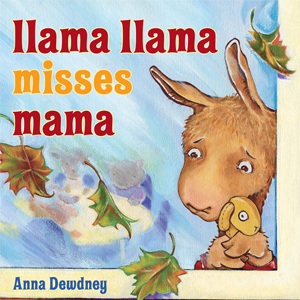 5) Llama Llama Misses Mama by Anna Dewdney by Jessica Walton
This classic is full of the nervousness of starting something new away from your parents and feeling really sad about it. At first, Llama doesn't want to join in the games and stories with the other kids at school—he just wants his mama. But with some kind kids helping him and a teacher that reminds him it's okay to miss his mama, he is able to have fun and enjoy his new adventure. As my seven-year-old says: "It tells you what might happen on your first day of school so you can be ready."
To find free literacy programs and activities for you and your family, click here.