Book Recommendations
5 must-read Native and Indigenous Picture Books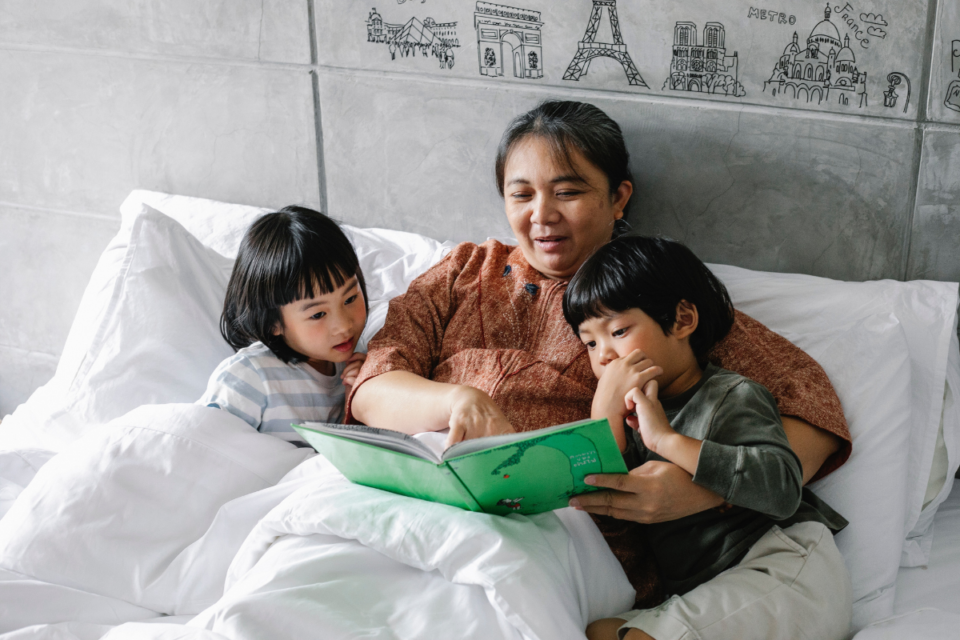 Learning about Native and Indigenous culture is an opportunity for our children to understand the true history of our country and debunk common stereotypes about Native American Peoples. Start at home by talking about the land we all live on, the issues facing Indigenous populations today (like access to clean water) and by reading these books by Indigenous authors that celebrate their culture and draw attention to some of the issues facing their communities.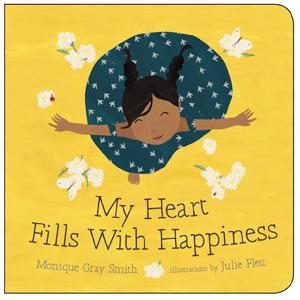 1) My Heart Fills With Happiness by Monique Gray Smith
This joyful story about children and the things they love is a vibrant celebration of Cree culture. The book is full of bright illustrations and happy characters.Throughout the story, we are taken on a journey through the simple moments that bring each child in the story joy—seeing the face of a loved one, the smell of bannock (bread) baking in the oven, or feeling the sun dancing on their cheeks and their bare feet in the grass.
2) I Sang You Down From the Stars by Tasha Spillett-Sumner and Michaela Goadedina
As a mother awaits the arrival of her new baby, she gathers gifts (like a fluffy white eagle plume, a homemade star blanket and cedar and sage) to create a bundle that is filled with love and hope for her baby's future. The gorgeous illustrations pay homage to the seasons, while we learn how each addition to the bundle represents a traditional offering to her unborn baby. This story celebrates the special bond between a mom and her baby, while honouring Inniniwak customs.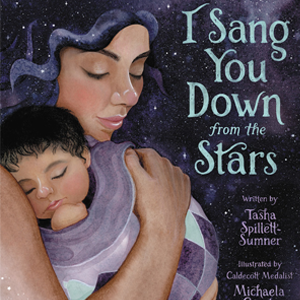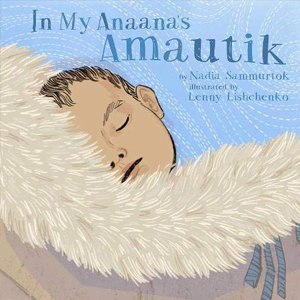 3) In My Anaana's Amautik by Nadia Sammurtok
What would it be like to feel safe, warm and loved all bundled up in an amautik (the parka worn by Inuit women in Northern Canada)? In this book, we get to find out, as we experience everything through the eyes of the baby nestled inside his Anaana's amautik. Through the baby's narration, we learn that he is experiencing the feel of warm skin like sunshine, fabric that is like soft clouds, and a calm atmosphere that smells like flowers in summertime.
4) Little You by Richard Van Camp
This sweet rhyming story is the perfect gift for new parents, who want to read aloud to their new bundle and let them know just how special they are. Through bright and welcoming illustrations and lyrical words by Indigenous creators (Cree-Metis illustrator Julie Flett and Dogrib Tłı̨chǫ writer Richard Van Camp), we get to know two parents and their baby as they experience beautiful things through new eyes: A thunderstorm, beach day, canoe ride, autumn colours and of course, their deep unconditional love for each other.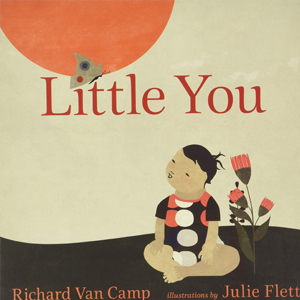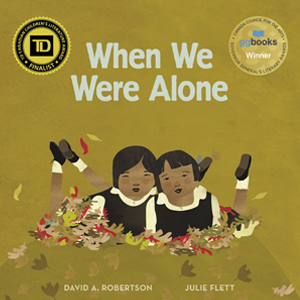 5) When We Were Alone by David A. Robertson
A young girl is helping her kookum (grandmother) with her garden, and starts to wonder why her kookum speaks another language, has long braided hair and wears such bright clothing. What follows is a story about her kookum's life, and the difficult circumstances she faced as a child. Through her Kookum's story, the girl learns about the strength of her kookum and generations of Indigenous people who have suffered many traumas in their lives but never let go of their culture and dignity.name.
To find free literacy programs and activities for you and your family, click here.